A review of our scanning services:

We believe we are among the best photographic digital scanning service providers in the UK.  Our images are high resolution, high quality, individually edited scans.  We scan images for many people, companies and charities. The feedback we get is always very good and very positive. We are very proud of the fact that most of our work is from returning customers. The feedback here is a selection from recent years and is occassionally updated. We do not pay for feedback, (I get very annoyed when I see all of the paid, or false, feedback on line. I was very glad to see that 'Which' have highlighted this issue) all feedback here is freely given and permission to reprint is authorised by the critic. The feedback encompasses our slide, negative, photograph, VHS, sVHS, digital 8, Hi-8 and cine to digital service. We do not pressure our customers to provide feedback on the likes of Google, Facebook, Trustpilot, Yell and so on – but if you do 'Thanks'. We are grateful for publishable feedback and the Saturn Films 1969 service review published below is with thanks to the authors. If you would like to try before you buy please send us a trial set – see the prices page for details.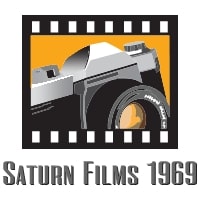 Slide scanning service review feedback:
2019
——————————-
BS – Gosport April 2019
Dear David,
Very many thanks for the DVD's and the return of my slides. I am delighted with them and surprised how well they have reproduced.
Had you been on Facebook I would have been happy to have shared my good fortune in finding you and will of course recommend you to friends etc. (I DO have a facebook page 🙂 Please be a subscriber, you can read my wittering and rants and the occasional informative article too ! https://en-gb.facebook.com/slidescanningworld/ )
—————————–
LM – Nr Chelmsford
Hi David,
Just to let you know that the usb arrived yesterday. We looked at it last night and are very pleased
with the end result.
The slides can now be returned.
Many thanks for the work you have done.
—————————–
HD – North Wales March 2019
Dear David,
I am delighted with the results of your scanning my slides to a digital medium. My family have enjoyed revisiting the many happy memories we shared, and are very pleased that the photos are preserved for the future.
Thank you for your excellent service in processing my slides.
Kind Regards
——————————-
LC – Toddington January 2019
Sorry for the late reply the photos were amazing thanks so much only got photo book back last week and my Dad loved it . Thank you once again won't hesitate to recommend your service.
Thanks LC
2018
CH – Liverpool  October 2018
——————————-
Hi David
Yes blown away by them. Fantastic job. Didn't realise there were so many damaged negs, under/over exposed etc so thanks for getting the best out of them. I'm trying to sift and sort them into a more manageable number and pick a best of. So many forgotten memories. Our Paris trip for instance. We just went and hung out there for a couple of weeks, for no reason at all as you do when your young and carefree. I'll be seeing **** in a week or so and can't wait to surprise him. I'm sure he's got a load more negs which I'll try and persuade him to send to you.
The technical pan images are amazing. I recently bought a couple of rolls of this film from the USA to do some portraits. It's well out of date though and I'm not sure yet how I will get it developed.
Also some great shots of Liverpool bands 16 Tambourines and Cook Da Books. I'm still in touch with ******************************* and I'm sure he'll be made up to see them. I'll send you some links to these bands.
So thanks again. I'll be in touch again. I've passed your details to my brother whose going to dig out his old negs.
Cheers, Colin
——————————-
LM- Stevenage August 2018
Hi David
I have just received the memory stick. You have done an amazing job and will be happy to recommend you.
Thank you again. Kind regards, Linda
——————————-
BC – Northern Ireland July 2018
David…….what a grand job! Thank you for taking the trouble to produce
such excellent work. Most nearly went in the bin because they'd faded
too much but my wife is going through them as I write this e mail and
she's so delighted with the clarity of photos of the kids in her class way
back in the 60s. As folk would say here in Ireland..'they're grand'
——————————-
EB – Northampton Feb 2018
Hi David,
We have at last looked through the cine film conversions you did for us, they all seem to be there, and we are very pleased with the results. I will get back to you some time when we get some transparencies sorted out for digitising.
Regards Eric.
——————————-
2017
SM – Birmingham Nov 2017
Dear David
I am absolutely delighted with the digital conversions of my treasured negative collection. As promised you have carefully processed every negative, (there were about 10,500) and the results are excellent. Even a few damaged ones were rectified to a very good level of quality image which is now reproducible. Your care and attention is clearly evident.
As promised you have sent an unchanged version and an improved version side by side for comparison which enables me choices when re processing them myself such as enlargements and editing etc. The transfer of all the images and delivery to me onto a hard drive in order of process was also an excellent idea. I have since copied them again onto another hard drive for safe keeping.
Having called a number of companies offering this type of service to discuss the service I was looking for, I was taken by your understanding of the sensitivity from the person calling. In my case it is a much treasured historic catalogue over 40 years of my family and my hobby which as you know is railways over the same period. It was this together with the what in my opinion was a great price decided it for me.
I would thoroughly recommend your service to others and already have done, should any of your potential customers wish to have an unbiased reference from me then please give them my contact details. Thank you again.
Yours Truly
SM
(contact details on your files)
SM has subsequently produced an outstanding collection of albums featuring the 'Deltics' 'Warriors' etc. Thanks for sharing those with me as I said I do not really take the pictures in when I am scanning, I am looking at the quality of the image – colour, contrast, sharpness and so on. It was very special for you to bring those back in the published form. David.
—————
PC – North Wales April 2017
Hi David
Scans and slides arrived safely last week.
Had a chance to look at them yesterday and we are very pleased with the results.
I will be recommending your excellent service to my friends and only wished I had kept more of the ones I discarded a few years ago.
Thank you once again.
Regards
—————
SM – Chesterfield 2017.
David Sack of Saturn Films 1969 has done an absolutely superb job, turning my vast collection of transparencies, negatives and video tapes into digital files. So many memories, until recently confined to the attic and effectively lost, have been retrieved and made accessible and shareable on all the devices we use today.
The quality of the work is first rate. Scans of slides and negatives are all made at very high resolution and were then electronically cleaned to virtually eliminate accumulated dust and fingermarks. Having opted for the professional service, I received the original full resolution scans as well as the standard, compressed edited ones. Editing included cropping to remove any trace of the slide frame or rough edges and, in some cases, manual correction for exposure and colour casts where necessary. Being of much smaller file size, these were the ones that I have used most but having the original uncompressed scan has been great when working on selective enlargements where every bit of resolution is required.
David offers a very personal service and we were involved in regular discussions throughout the course of the job. He was very keen to provide what I wanted as a customer, despite the fact that I was often quite demanding!
One of the great joys of having had this work done is discovering that the quality of pictures taken decades ago is often far higher than I dared hope; vastly superior to the fuzzy, faded prints that were my last memory of the photos. Remember those square enprints from Boots – rounded corners, matt finish and when every sunny day looked orange? Commercial printing of the 70s, 80s and 90s failed to show all the detail that had been captured in the negative and colour fidelity left a lot to be desired. By contrast, scans of the negatives shows that the photographic film of the time was far superior to contemporary printing and it almost feels like you're seeing images for the very first time. The picture attached to this review was taken in 1964 – the quality is amazing.
I would highly recommend digitisation of anyone's valuable picture collection and, in particular, the service provided by Saturn Films. It doesn't cost a great deal; in fact far less per picture than I paid to have poor quality prints made over 40 years ago.
Slide scanning service review archived feedback:
they're great thanks
PZ Cambridge February 2014
—————–
Hi David
Thanks very much for the scans. I am enjoying sending round to different family members.
David S February 2014
—————–
" Initially I chose Saturn Films on price, but the service was great and quality good too. It was wonderful to see all our old negatives digitised, like old friends we had forgotten. Saturn even spent time resuscitating some really poor quality old ones and gave us the pleasure of seeing our old family members again."
Steve D, Bristol.  January 2014
2013
Hi David
I received my package today in the mail.  The results are much better than I could have hoped for, the quality of the scans being superb.  The photos bring back many personal memories and I am delighted that I now have pristine digital copies that I can share with friends and family and keep safe for years to come.
Many thanks for your prompt and personal service.  I will have no hesitation in recommending your services to others who wish to have their old slides scanned.
With best regards   Andy  May 2013
2012
David,
Many thanks for the disk of scanned negs which arrived today. They look great – a league ahead of my own scanning efforts.
Will certainly pass on your website to friends.
Londonderry July 12
——————
Just to let you know that I have received the negatives and disks back safely, thanks. I need to work my way through them, but you have done an excellent job with some old negatives in less than perfect condition.
Kind regards  July 12
——————
I'm really pleased with the quality of your scans. Unfortunately I don't know many photographers, but I will be happy to recommend your services as and when the occasion arises.
Kind regards  DM London
——————-
Hi David
Thank you for the DVD really pleased with the results much better than I thought due to them dating back to 1970
will use you again
many thanks
PW
——————-
'Thank-you  David for transferring our family slides to dvd we are very appreciative of your hard work. For my mother (and me)  it brought back many happy memories and was a much loved Christmas present.'
Cornish Dragon @ www.cornwall-holidays.com
2010
'Just to say that the disks have been a great success with my family. I sat with my dad last night for several hours looking at the pictures and they really cheered him up. The editing that you did meant that we could just sit and watch, without having to rotate anything or make any adjustments. Thank you for doing a really great job. Best wishes for the New Year 2010, Simon Mc'
——————-
'I am still working through photos – what memories are being revived'
KC Scotland.
——————-
'I am very happy with the results'  KN Midlands
——————-
'The photos are great – thank you very much'  JD   Merthyr Tydfil
——————-
'Hi David, I've had a good look through most of the slides by now and the standard is excellent. It's great to finally have them all available digitally and I'm looking forward to being able to show some of them to the family. Thanks again, and I'll be happy to provide a reference for anyone who wants one. Hugh'
(if you would like to follow this reference up contact us and we will provide you with Hugh's e-mail – genuine enquiries only please!).
——————-
'Hi David
'Parcel has just arrived and I only had a quick look on the DVD player and it looks fabulous!!!!!
We have already passed your name to a couple of friends as recommendation.
Thanks so much for everything!!'
MW Southampton July 2010
Saturn Films 1969
Saturn-Films (1969) 8 Heol-y-Felin, Cwmgwrach, Glynneath. SA11 5TB
tel.  074 1111 9419
Images are copyright of the image owners.